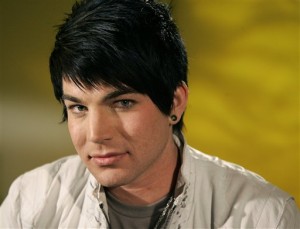 I want to see a good video of Adam Lambert performing "Mad World" on American Idol on youTube but they all suck. Help!!
– Sarah – Atlanta, GA
Well Sarah, it really isn't that hard to find. But since you asked here it is–not from YouTube. Although we did love the video of Adam Lambert's performance shot by someone actually videotaping their television.

Adam Lambert – "Mad World" (American Idol Studio Version)
Uploaded by YouL00K.